TDM80 9L Home Manual Desiccant Dehumidifier & Ioniser
Used for indoor areas only TDM80
Large room / Conservatory / 2-3 bedroom house
9 Litre Home Dehumidifier
Ioniser function
Better Performance at Lower Temperatures
Very quiet for the extraction capacity
2.2 Litre no spill water container
Can be continuously drained
Simple manual controls
Washable filter
Carrying handle on four feet.
Light weight to carry
Narrow & easily to positioned between furniture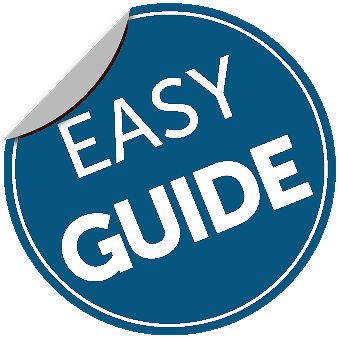 Description
TDM80 9L Home Manual Desiccant Dehumidifier & Ioniser – Simply & Easy To Use
Toyotomi 9 litre domestic desiccant home dehumidifier of compact size with a plastic body, auto swing louvres & carrying handle on four feet. Used for homes, offices, boats, holiday homes, garages and offices. Can be carried by one person and transported easily.
Manual controls making it perfect for situations where the power supply is unstable as electronic controls are often affected by the fluctuating current. 2.2 litre internal water container.
Permanent Drainage

24 Hour Operation Mode

Ioniser
Ioniser
This silent quiet running 9 litre domestic desiccant home dehumidifier / Laundry Dryer uses state of the art desiccant rotor technology. Features include 2.2 litre Water Tank with tank full alarm and auto shut off, 3 Mode Settings (Normal, Quiet, Powerful).
For ease of use, the Desiccant Home Dehumidifier/Laundry Dryer has a continuous drainage option for continuous remote use, a washable bacterial filter and removable water tank.
Desiccant technology usually extracts more water than most conventional dehumidifiers at temperatures below 17 °C. Perfect for unheated rooms. The TDZM80 will auto restart at the same drying function if the power is switched off provided it stays plugged in.
At 5°C at 60% Relative Humidity (RH) the Ecor Pro desiccant unit will typically extract around 6.2 litres per 24 hours while the normal compressor technology will only extract 1.8 litres making it 3.4 times more powerful at extracting water. At a humid 80% humidity the difference is still 2.5 times more water extracted in favour of the Ecor Pro Desiccant technology.
At around 25°C the TDM80 will extract close to 9 litres per day & at around 20°C both a good quality compressor dehumidifier and the TDM80 will extract around the same amount of water.
Operational from 1 to 40°C, it is ideal for use in the home as well as a faster and cheaper method to dry cloths over tumble drier options. Ideal for laundry drying indoors with the possibility of upward air out for drying clothes above and is even suitable for some commercial locations.
See Here for more information on the general use of Domestic Dehumidifiers
More efficient in Standby Mode
&
More efficient in extracting water than the competition
TDM-080
Product Details
TDM-080 Model
TDM-080
Product Details
TDM-080 Model
Product Dimensions
W X D X H (mm)
320 x 212 x 476
353 x 227 x 535
Current (A)
Voltage & frequency Options (V)/(Hz)
2.5
230/50
110/60
Weight (Kg)
Nett / Gross
6.0 / 7.0
Timer Function (Hours)
User Guide Available
GB

Power Hi (W)
560
Certification
CE / RoHs / EMC
IP Rating
IP21
Items Included
User Manual

Noise Level Hi/Lo (dB)
49 / 37
Items Included
Washable Air Filter
Temperature Range
(Degrees C)
1 to 40
Safety Funtions
Tilt Protect, Water Full, Overheat (Plus Warning Light), Thermal Fuse & PCB.

Water Tank Capacity (L)
Water Full Indicator
2.0
Yes
Continuous Drainage
Yes
Auto Restart
Yes
Drainage Hose
Not Provided
(mm)
Inner diameter 12
Outer 14-16
ODM OPTION
YES
Directional Louvre
Yes
40' Container
1288
Air Flow
Front to Top
20' Container
640
Perfrmance at AHAM Conditions l/day
8
Warranty
Maximum
Performance
9
Country of Origin
PRoC
Additional information
| | |
| --- | --- |
| Weight | 6.1 kg |
| Dimensions | 320 × 212 × 476 cm |
You may also like…
Swimming Pool Dehumidifiers

,

Home Dehumidifiers